LAWN AND GARDEN, STEPPING STONES, TABLES AND BENCHES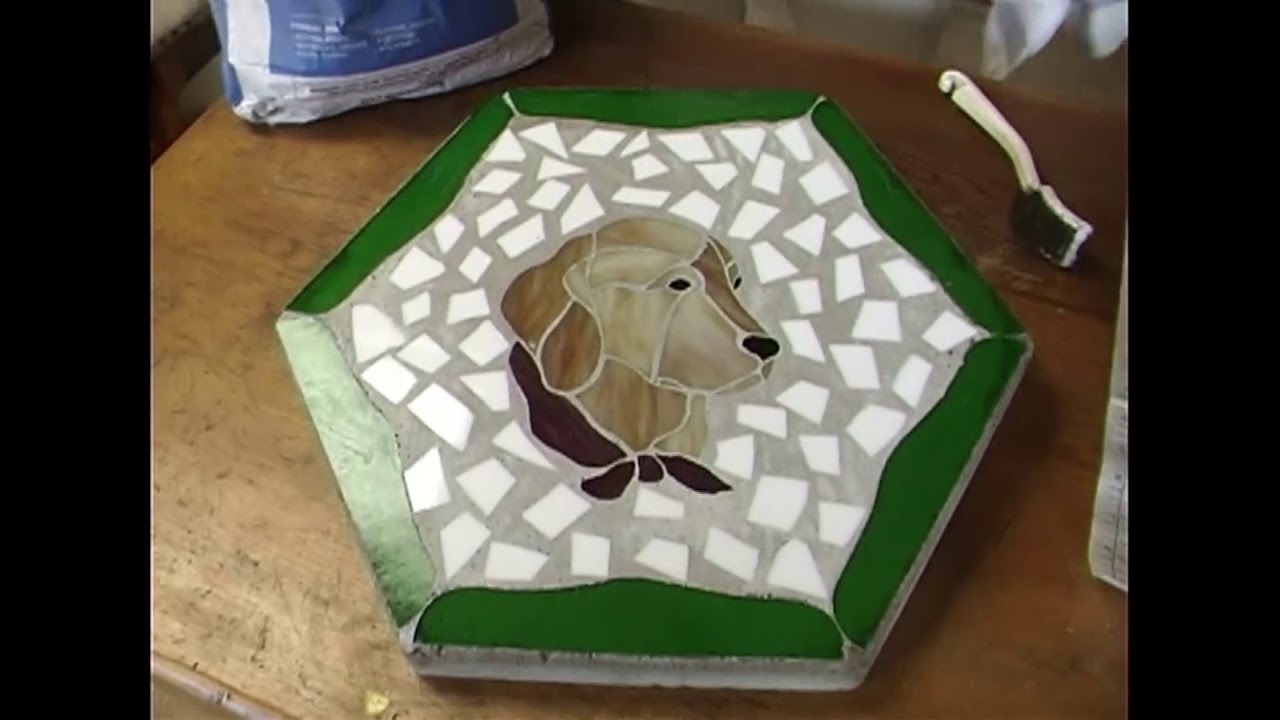 HERE IS A CASTLE BENCH I MADE. i MAKE ALL DIFFERENT DESIGNS AND EACH ONE IS UNIQUE, FROM PETS TO FLOWERS AND ANY IDEA YOU MIGHT HAVE. jUST CONTACT THE ARTIST AND SUBMIT YOUR REQUEST OR CALL 413-930-5678 FOR YOUR DESIGN.
This is a one of a kind bench and table set I made. I actually took 1/4 inch plywood and cut the designs out and hand painted them. Once paint dried I sealed the pieces between 2 pieces of glass and installed them in the Table and Benches.
I use some molds, but I prefer to make my own.
Just reinforce with a couple pieces of rebar or a piece of fence or chicken wire adds more strength. I added the 1/4 round on the inside the mold to sculpt the outside edge.